Banners
Use Print plus immediate price tool below and order your
full colour
custom vinyl banner online and we'll deliver a quality, durable vinyl banner right to you.
Banners Printing
Need a
full colour
vinyl banner for a party, race, trade show, sporting event, or business trade show? You've come to the right place and just because our vinyl banners are reasonable don't mistake that for low quality. Print plus use a solid 13oz reinforced vinyl banner material, scratch-proof ink, and solvent printers to produce an amazing banner that will last 2-3 years outdoors.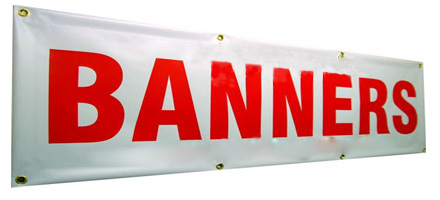 Banners
Our Vinly Banners are Made to Promote Your Business.
This is a banner printed on 13oz scrim banner.This is a banner printed on 13oz scrim banner